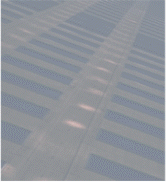 We provide interactive strategy, branding, technology, and marketing services that help you grow your interactive business, empower knowledge sharing, and drive marketing initiatives.

We typically engage in long-term strategic relationships with our clients that use an integrated mix of our services. Our technical support practice and consulting and development service offering include everything from conception, project development, creation to launch - to - support, maintenance and ongoing supervision and assistance.

We specialize in a variety of industries, including finance, publishing, associations and non-profits, government, and especially proud of our affiliation with the naval architecture, shipbuilding and marine engineering communities.